Transfer and Escrow Services
Do you need to transfer your timeshare to a new owner?  Are you recently divorced and need to remove your ex from the timeshare deed? Do you want to add a child to the deed as part of estate planning? Our sister company Resort Closings, Inc. can help with all of these situations and more.
Resort Closings was founded in 2002, as a licensed, bonded, and insured escrow and closing company focusing specifically on the transfer of timeshare ownerships interests. Timeshare transfers are complicated because in addition to the standard state and county rules which apply to real estate, each resort has different procedures that must also be followed to complete an ownership transfer. By specializing in Timeshare transfers, Resort Closings keeps costs low compared to large title companies serving timeshare owners as an after thought. 
For more information visit resortclosings.com, or contact us directly we're happy to help!
We are ready to Help
Use our contact form or call today at 1-800-965-6565 to determine the best option for your unwanted timeshare ownership.
The Timeshare Specialists Difference
Timeshare Specialists has been a leader in Timeshare Divestment since 2014, we've helped thousands of owners just like you find the right way to get out of timeshare ownership. Our goal is to be sure you make the right decision so we'll assess your ownership and let you know your options.
If you choose one of our guaranteed options, we promise you'll never pay another fee and since we don't charge up front, there's zero risk to starting one of our programs. Our Award winning team is ready to help you today!

Better Business Bureau: torch Award for Ethics
Excellent Rating on TrustPilot
ABA 2020 Gold: Corporate social Responsibility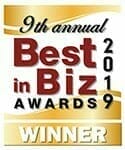 Best in Biz 2019 Gold: Corporate social responsibility
ABA 2019 Bronze: Corporate Social Responsibility