Timeshare Sales & Transfer Services
When it's time to sell or transfer your timeshare, you need a trusted and experienced partner. Our team has been in the industry since 2002, we treat our clients with respect and always perform as promised. So, whether you need to find a new owner for your timeshare or just a basic deed drafting, we've got you covered.
The Timeshare Specialists Difference
Timeshare Specialists has been a leader in Timeshare Divestment since 2014, we've helped thousands of owners just like you find the right way to get out of timeshare ownership. Our goal is to be sure you make the right decision so we'll assess your ownership and let you know your options. 
If you choose one of our guaranteed options, we promise you'll never pay another fee. Since we don't charge up front, there's zero risk to starting one of our programs. Our Award winning team is ready to help you today! 

Better Business Bureau: torch Award for Ethics
Excellent Rating on TrustPilot
ABA 2020 Gold: Corporate social Responsibility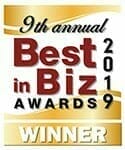 Best in Biz 2019 Gold: Corporate social responsibility
ABA 2019 Bronze: Corporate Social Responsibility
We are ready to Help
Use our contact form or call today at 1-800-965-6565 to determine the best option for your unwanted timeshare ownership.