Selling a timeshare is tough! Resorts spend thousands attracting potential buyers and use a professional sales staff to close the deal. You won't have the same opportunity, your potential buyers will be looking at pictures accompanied by short descriptions on the internet.
We are here to help you navigate this difficult situation. Over the years we've found happy homes for tens of thousands of unwanted timeshares, and with our Owner's Advantage Plan we'll make your ownership available on six major listing websites and share the details with to our network of brokers around the country.
You just have to set a price, we'll take care of the listings. Since we post the listings in our accounts, your personal information will remain private, protecting your identity from the con-artists prowling the timeshare resale market.
The low fee also includes an exclusive discount towards closing fees with our sister company Resort Closings, Inc. The discount never expires, and you'll get that value even if you sell your timeshare through another listing site or decide to give it to a friend or family member.
We are ready to Help
Use our contact form or call today at 1-800-965-6565 to determine the best option for your unwanted timeshare ownership.
The Timeshare Specialists Difference
Timeshare Specialists has been a leader in Timeshare Divestment since 2014, we've helped thousands of owners just like you find the right way to get out of timeshare ownership. Our goal is to be sure you make the right decision so we'll assess your ownership and let you know your options.
If you choose one of our guaranteed options, we promise you'll never pay another fee and since we don't charge up front, there's zero risk to starting one of our programs. Our Award winning team is ready to help you today!

Better Business Bureau: torch Award for Ethics
Excellent Rating on TrustPilot
ABA 2020 Gold: Corporate social Responsibility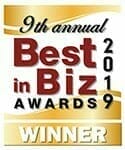 Best in Biz 2019 Gold: Corporate social responsibility
ABA 2019 Bronze: Corporate Social Responsibility