Have you stopped Using your Timeshare?
Are You Sick of Increasing Maintenance Fees?
If these situations sound familiar, then you've come to the right place. Timeshare Specialists offers the gold standard in timeshare divestment, just use our contact form or call today to find out what sets us apart.

We are ready to Help
Use our contact form on this page or call today at 1-800-965-6565 to determine the best option for your unwanted timeshare ownership.
Timeshare's can be great if you are able to use time, if not the costs can mount up quickly. Use our calculator to see how much your unused timeshare will cost over the long run.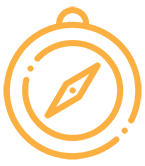 If you are thinking about selling your timeshare our free guide, we've compiled five important strategies which are essential to successfully get rid of your timeshare.